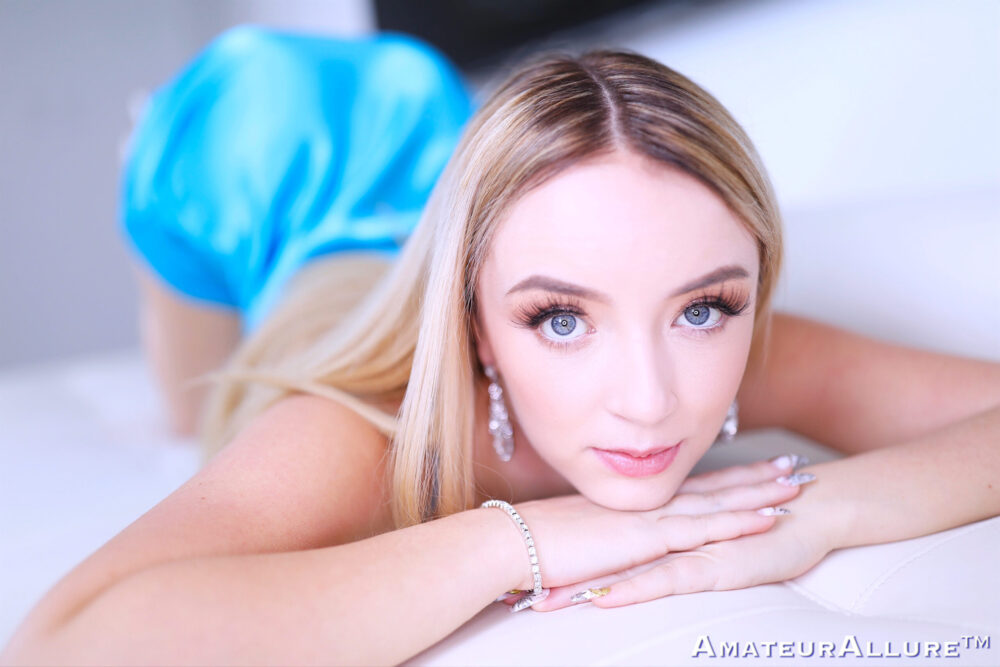 GUYS!  If you are a fan of high-quality adult entertainment, you might have heard of us 😎
Amateur Allure — The website that features HUNDREDS of EXCLUSIVE VIDEOS of beautiful amateur girls engaging in hot oral sex, fucking, and swallowing cum on camera!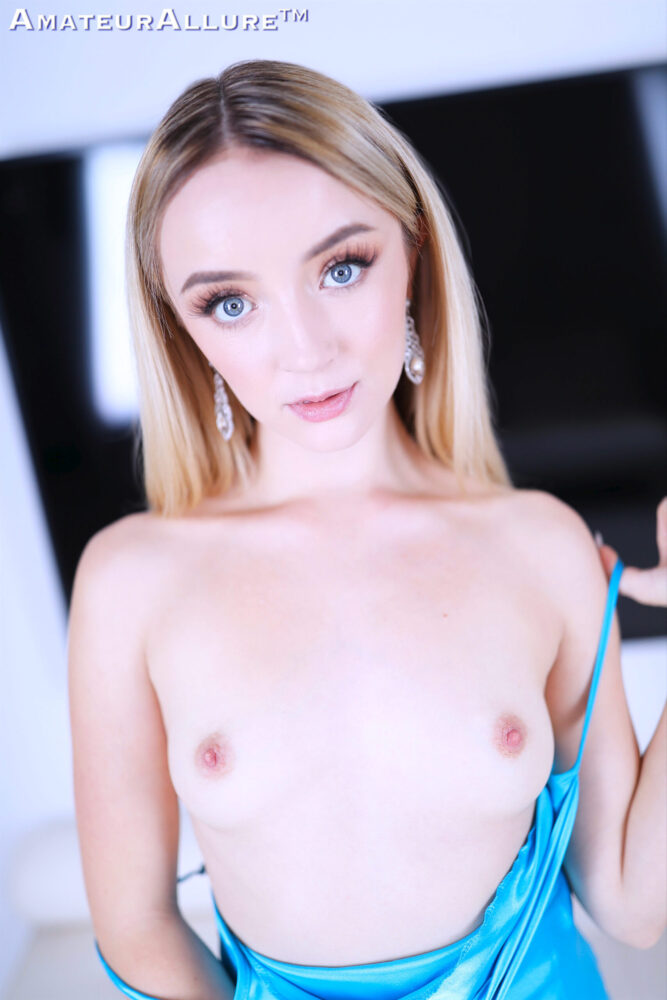 This week, Amateur Allure welcomes Maria Kazi — a beautiful blonde standing 5′-3″ tall with stunning blue eyes.  While working as a pharmacy assistant, beautiful Maria decided to try something new — And she certainly does not disappoint!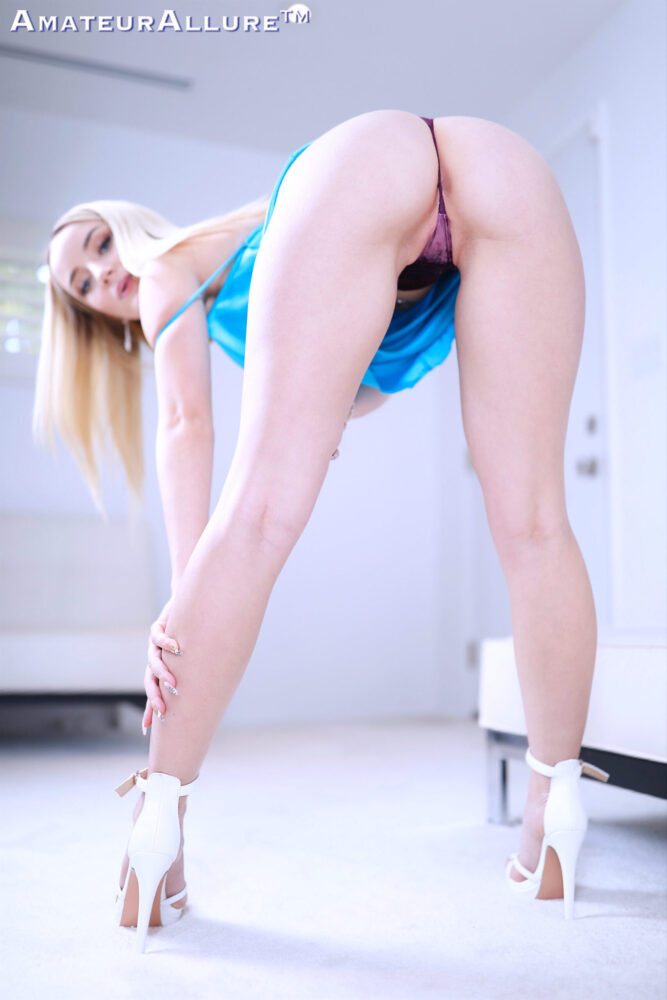 Maria Kazi delivers a mind-blowing, seductive performance in this video.  Her body is incredibly toned and beautiful, and her piercing blue eyes make for great eye candy as you watch her tease while she spreads her tight round ass and beautiful wet pussy.  Maria doesn't hold back on anything, and as a viewer, you feel like you're watching something special!  Because you are.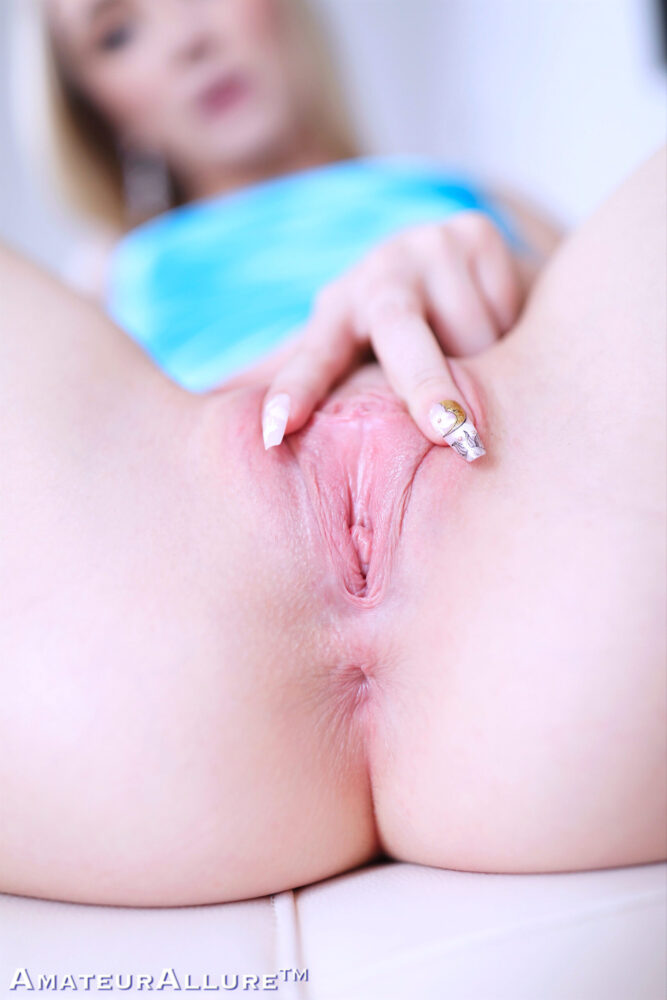 Maria Kazi is not just another pretty face.  She does an excellent job of showing off her ORAL SKILLS on Codey Steele — Sucking and swallowing his throbbing, hard cock — and it's clear that she loves doing it!  Maria slides Codey's rod down her throat and sucks on his balls!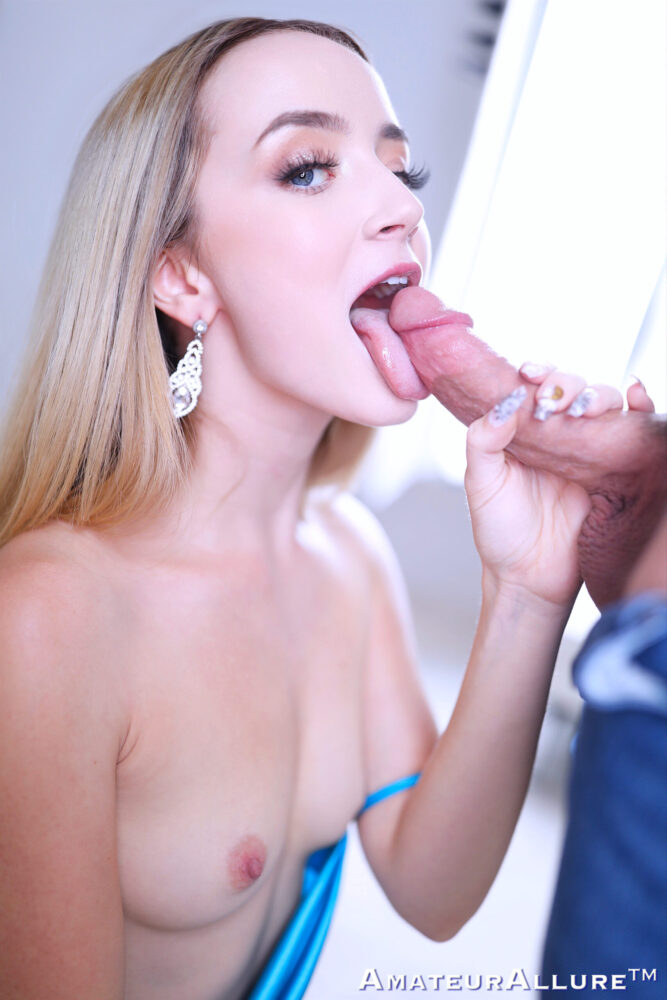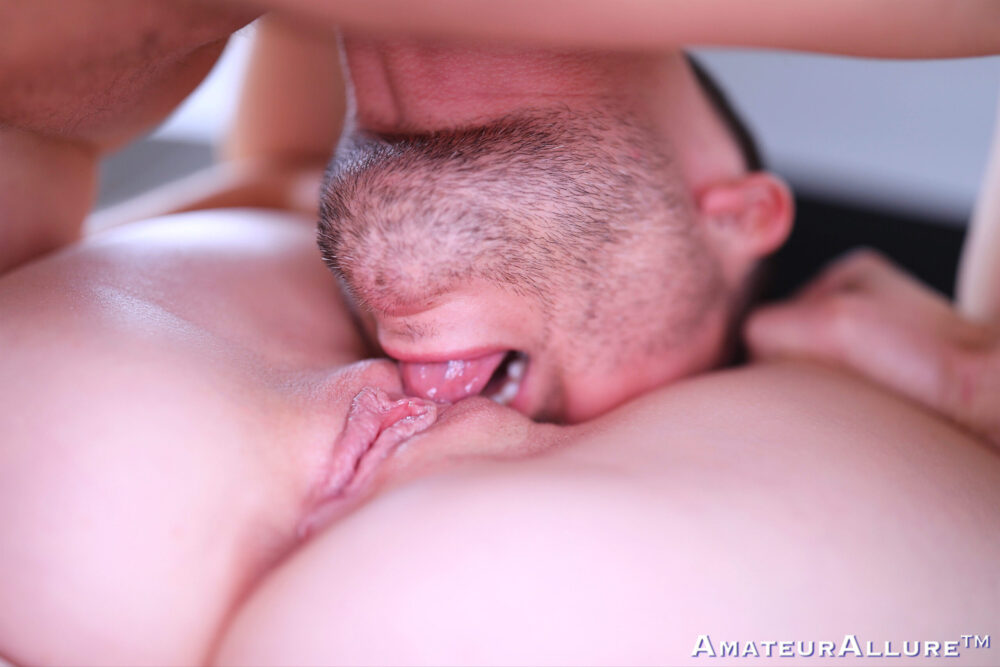 The chemistry between Maria and Codey is clear.  They are very comfortable and hot for each other.  Maria knows how to push Codey's buttons and tease him in just the right way, making this Amateur Allure video A REAL BANGER!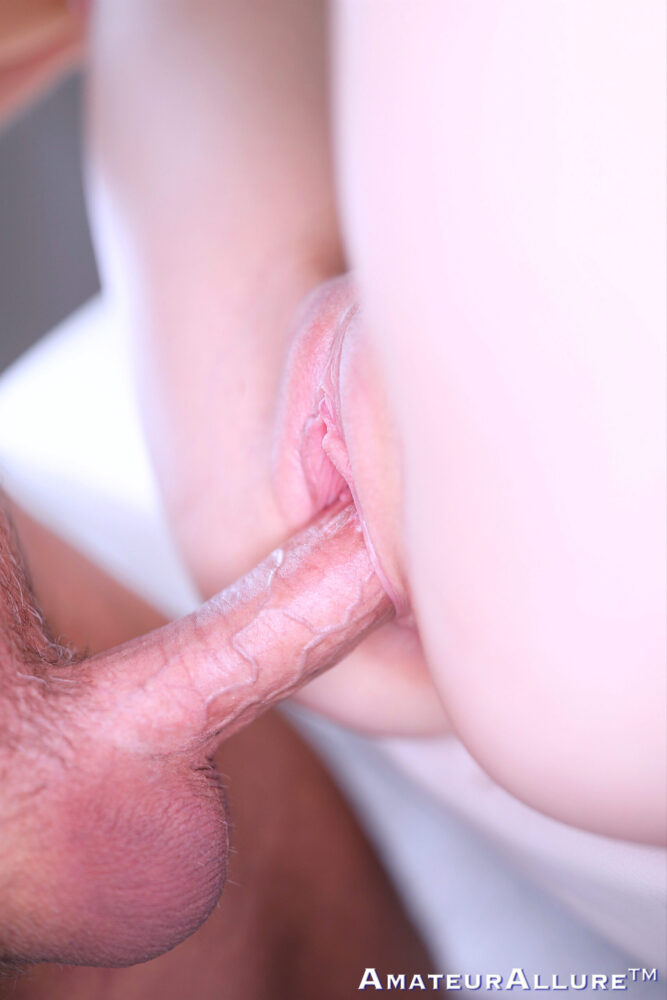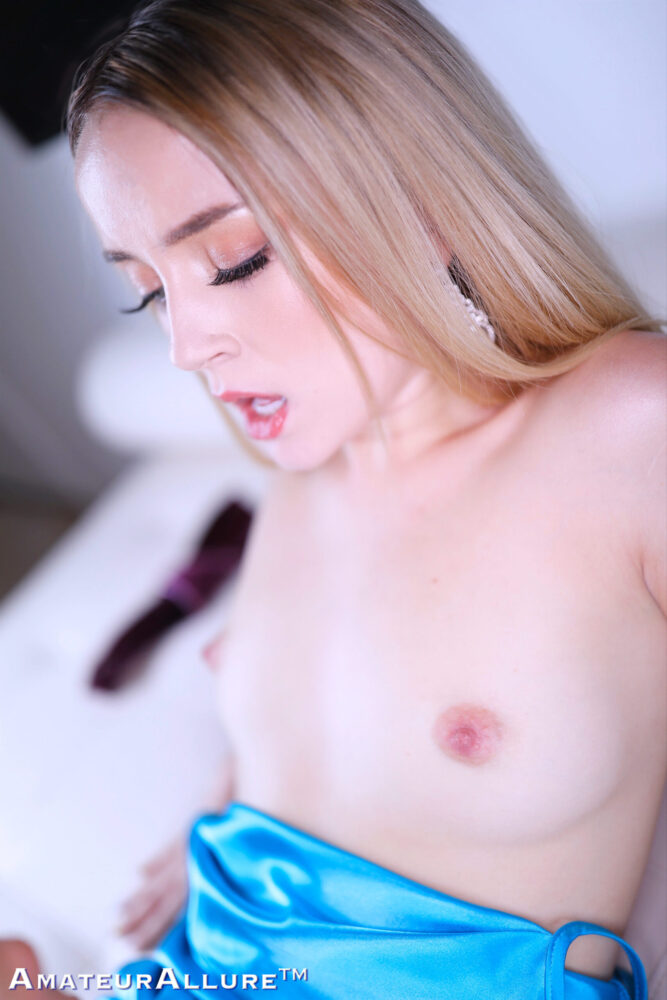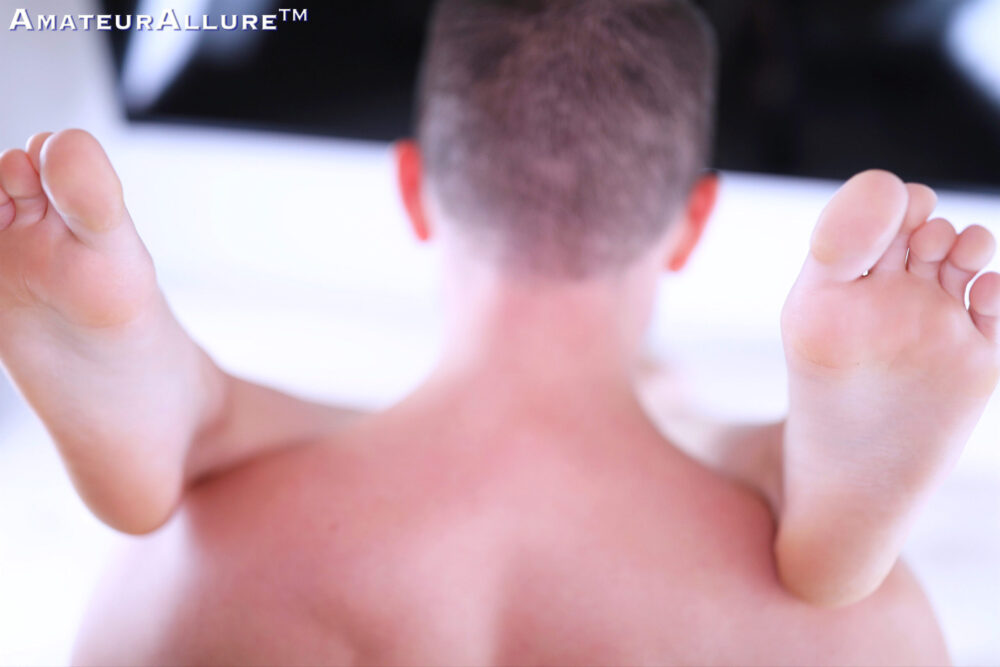 Maria Kazi delivers a high-quality performance that shows just how much she loves having sex on camera.  It's clear that she is a natural performer, and she brings something unique to the adult industry.  She's also a great representation of a strong, independent woman who isn't afraid to try something new.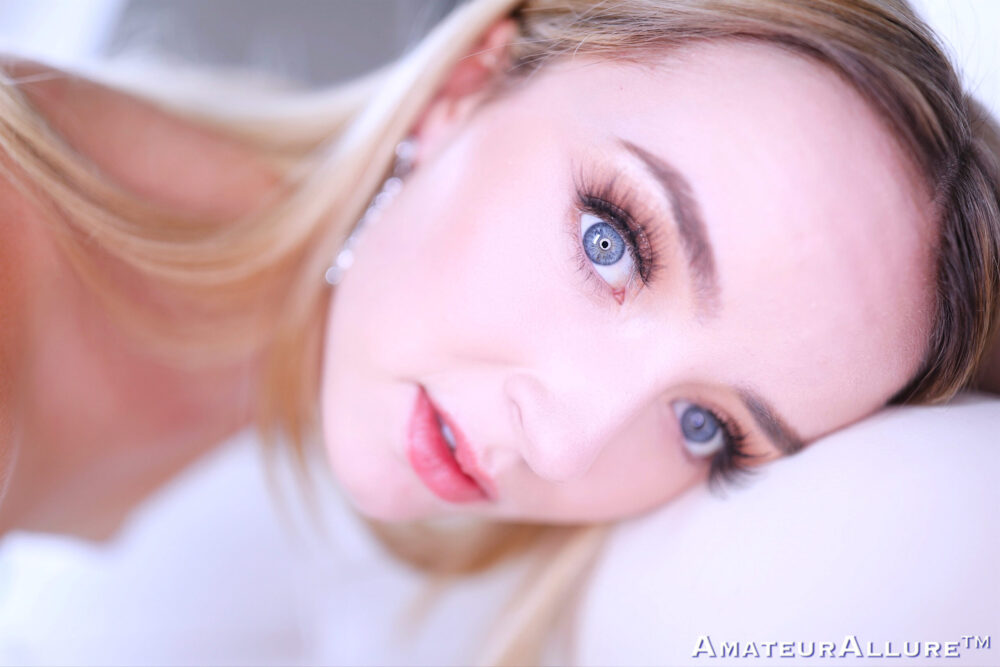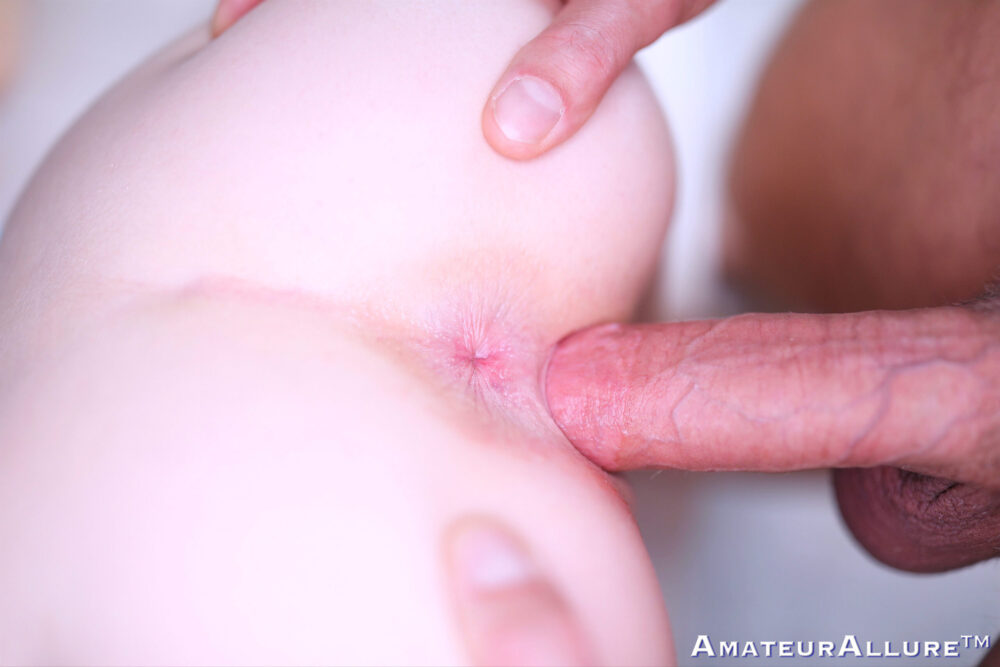 SO, GUYS — If you are looking to get your rocks off to something that has great production quality, gorgeous performers, and intense sexual energy, then this video of Maria Kazi is definitely worth checking out.  Maria's sexually-charged chemistry with Codey is amazing, with the two of them delivering an intense performance that will leave you wanting more.
As with all Amateur Allure videos, director Ray Dark delivers a professional production all around, with nothing left to chance. The lighting is perfect, and the camera angles capture every moment in graphic detail.  The photography is visually stunning, and the production quality is excellent.  CHECK IT OUT!
WATCH or DOWNLOAD THIS HOT VIDEO OF MARIA KAZI GIVING HEAD, FUCKING, AND SWALLOWING CUM!
CLICK HERE FOR ACCESS TO HUNDREDS of EXCLUSIVE AMATEUR ALLURE VIDEOS!