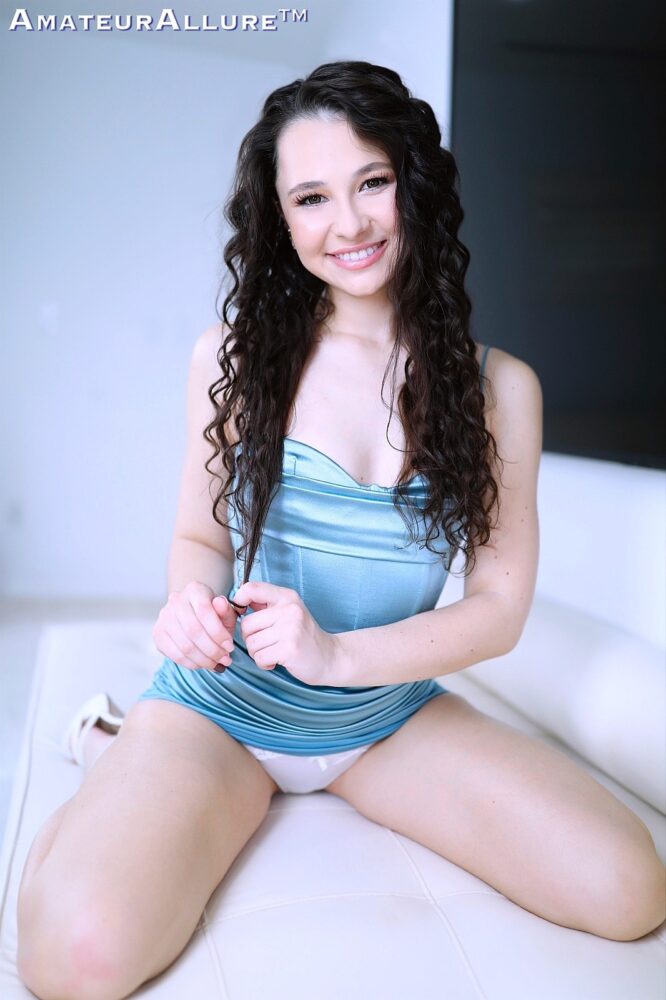 Amateur Allure welcomes back beautiful Liz Jordan! This sexy brunette is now 21 yrs old and gained some experience since she last visited. Today, Codey Steele gets to enjoy Liz's oral fetish of pleasing a guy with her mouth!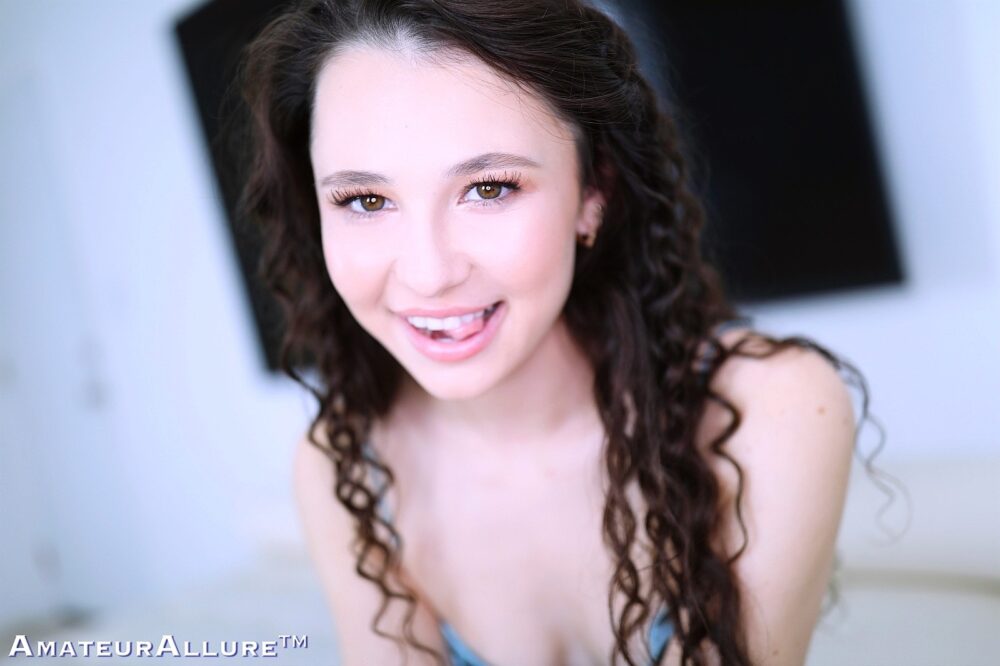 Those who are not familiar with Amateur Allure should know that it is a website that features some of the most stunning young girls in the adult entertainment industry, and it offers a unique approach to capturing their performances. This intimate and passionate encounter between Liz and Codey is sure to leave you captivated and craving more!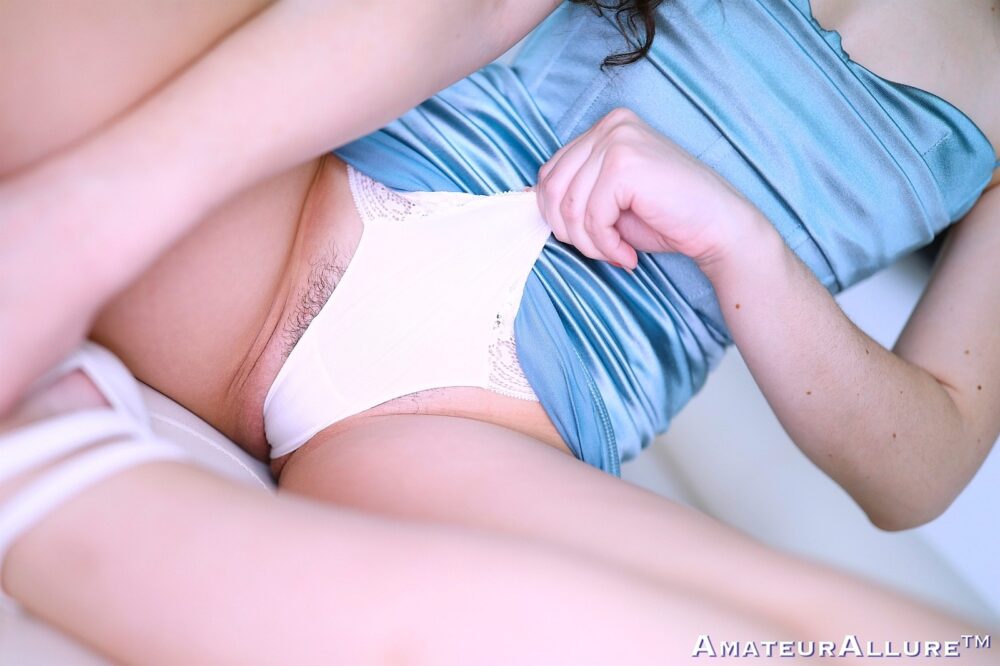 Liz Jordan is a petite and pretty young woman with striking brown eyes and curly brunette hair that falls perfectly around her shoulders. She is wearing a blue satin dress that highlights her curves. When she enters the room, you cannot help but be drawn to her natural beauty and charm. In her opening interview, Liz explains that she is excited to be back at Amateur Allure and wants to show off her enthralling skills.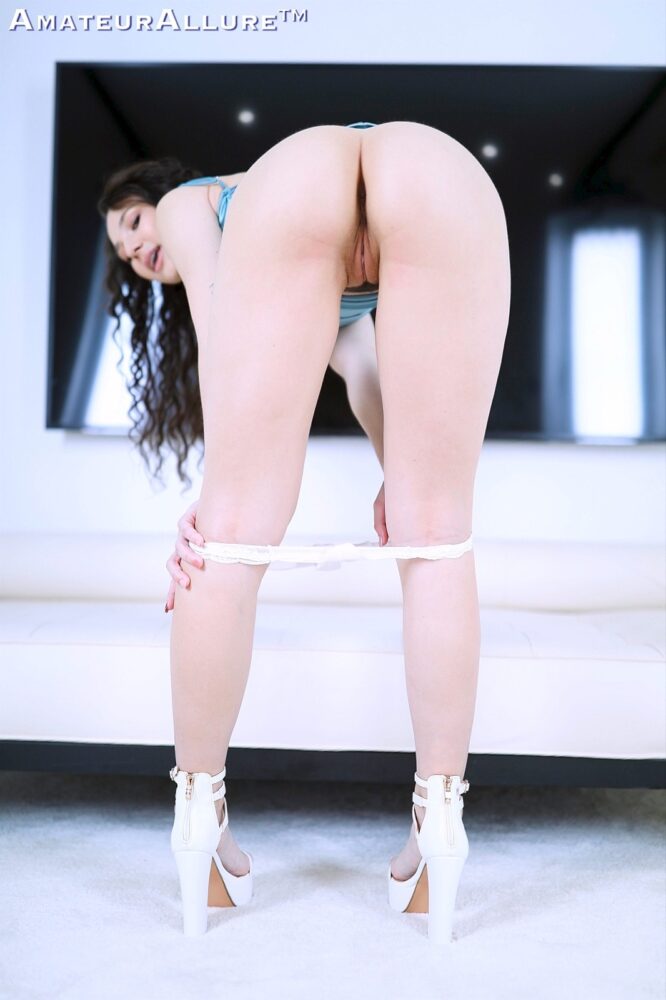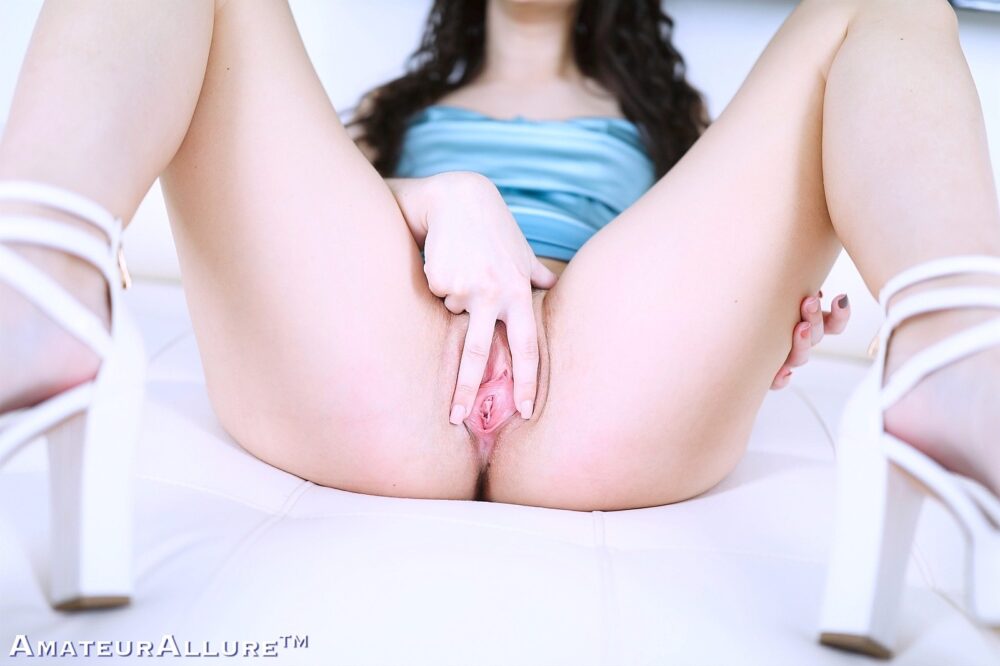 Codey, on the other hand, is like a kid in a candy store! He eagerly awaits Liz's arrival and scouts her out the minute she walks through the door. With his chiseled physique, Codey is quite the charmer, and it is clear that he wants to connect with Liz on a deeper level. The chemistry between these two is undeniable, and this is evident from the moment they start fucking. Liz clearly enjoys every moment with Codey. The intimacy between them is intense, hot, and will leave you breathless!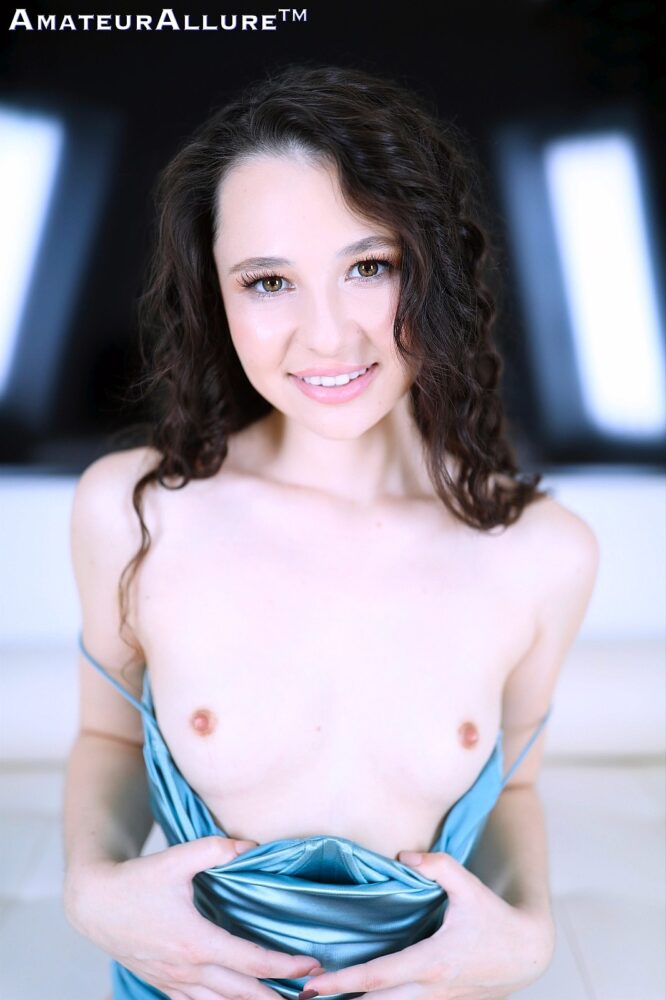 The camera work is AMAZING, and every hot angle is captured with precision by veteran adult director Ray Dark.  Liz's oral skills are incredible as she takes Codey's cock — deep throating it effortlessly and without hesitation or gag reflex. He returns the favour, and the heat between them becomes intense. Their sex is passionate, and they switch between various positions that show off Liz's amazing body and skills.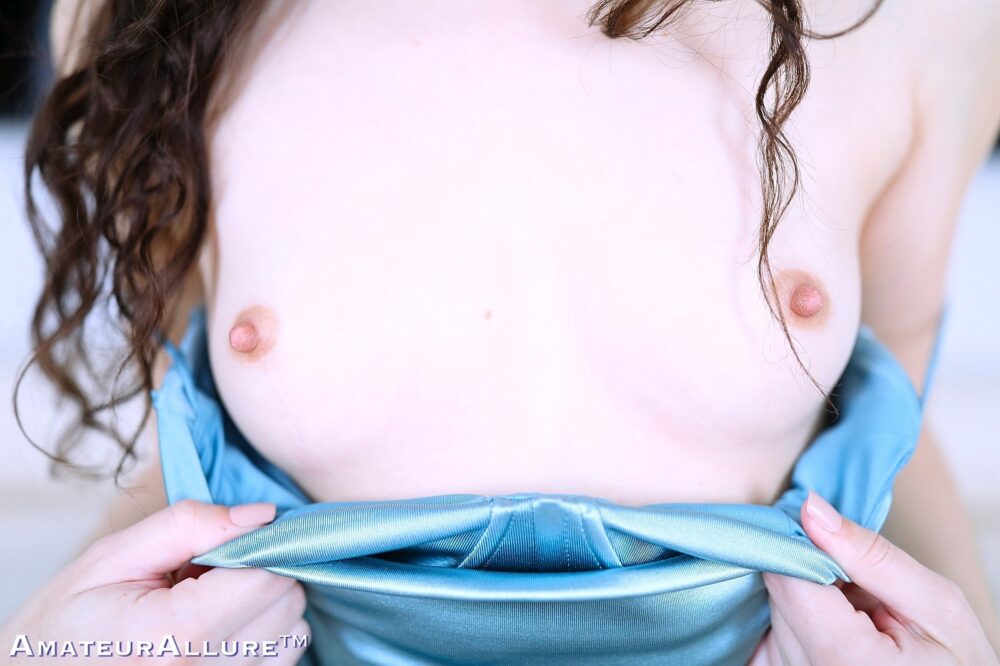 After Liz gets him nice and hard Codey gives her tight pussy a hard pounding in multiple positions before filling her mouth up with a hot load of cum!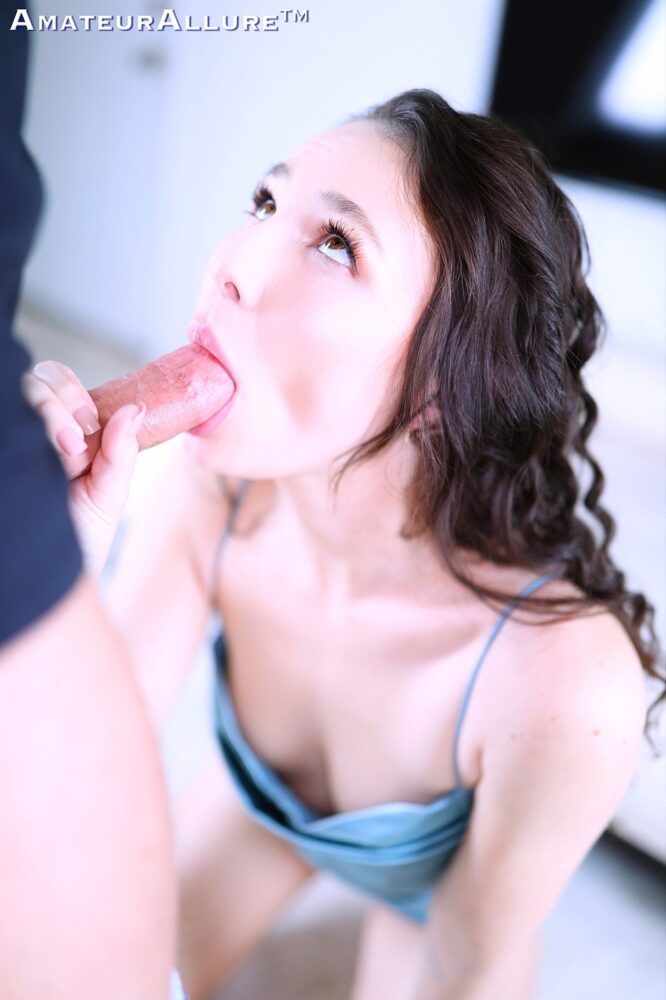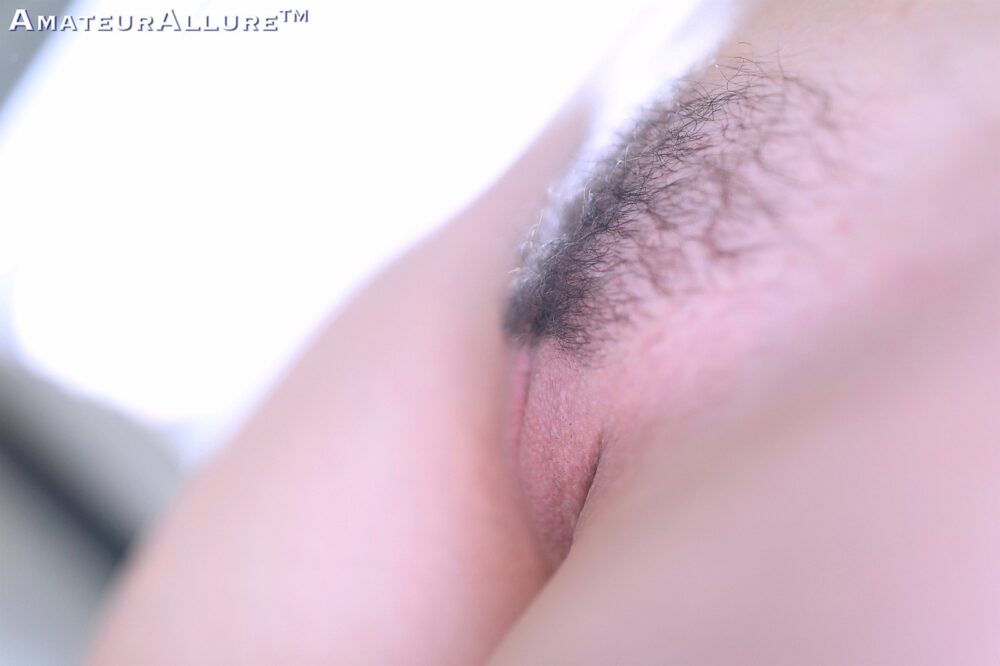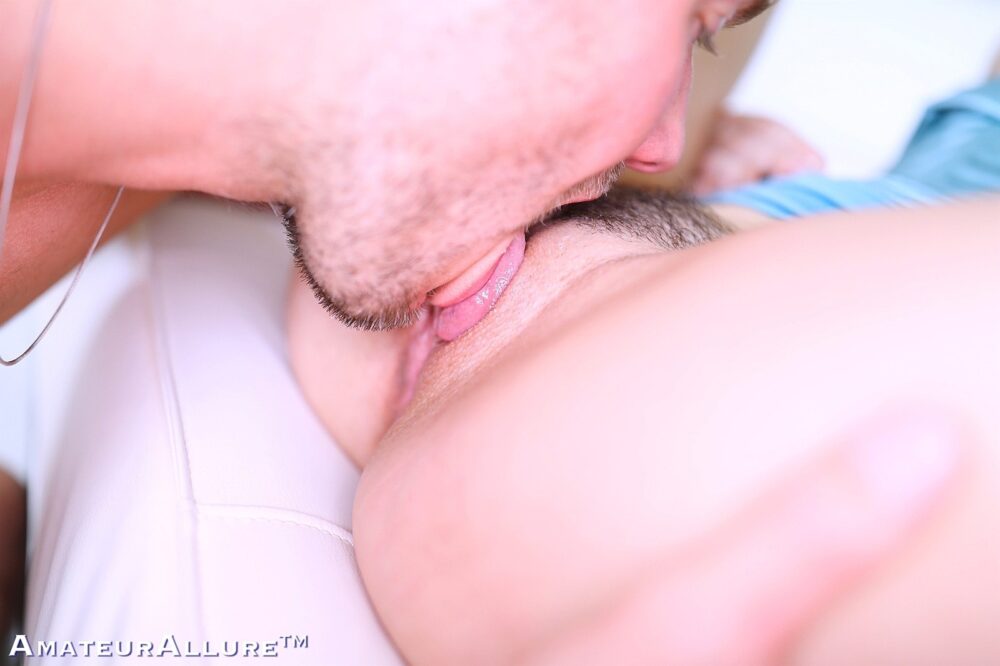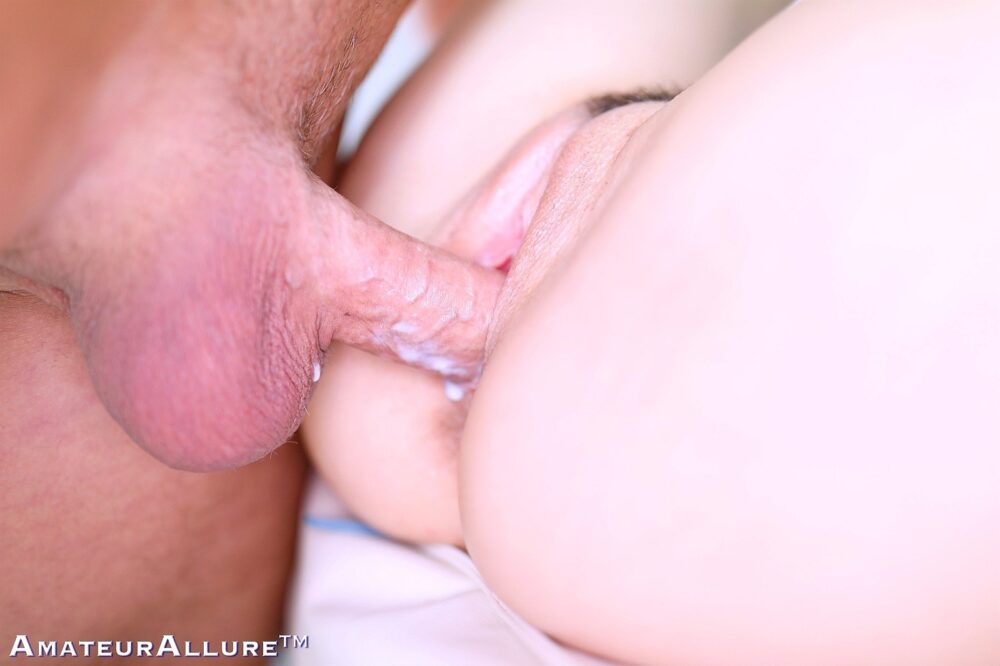 If you are looking for some steamy and intimate action with a fun, young, and sexy brunette, then Liz Jordan is your girl! Her return to Amateur Allure is nothing short of amazing, and this scene with Codey is one of the best performances that I have seen from her. It is clear that Liz loves what she does, and it shines through in every moment of this scene. The camera work, the chemistry, and the intimacy between her and Codey make this a must-watch for anyone craving a hot and thrilling erotic experience. So, head on over to Amateur Allure, and let Liz Jordan take you on a wild ride of a lifetime!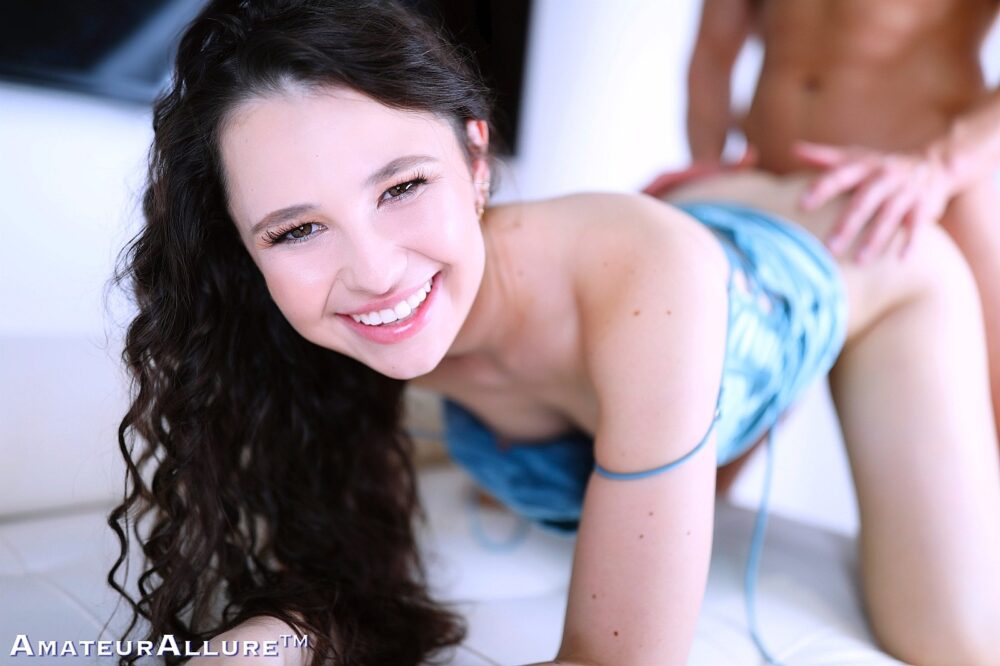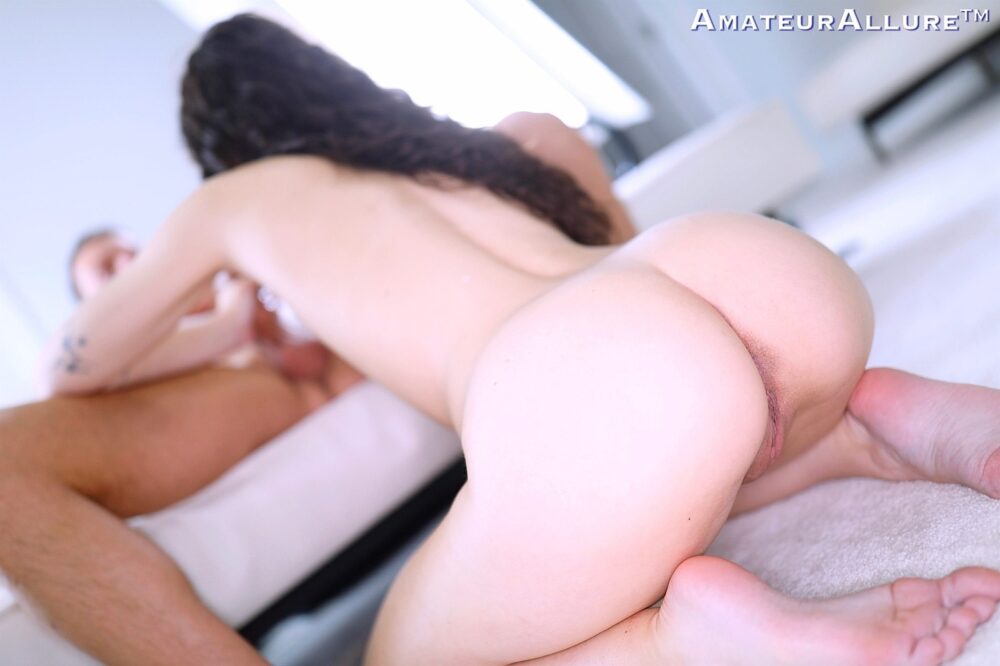 Liz's expression of joy when the cum hits her tongue shows just how much she loves her work and how good she genuinely is. This scene is one of the best that I have ever seen on Amateur Allure, and it is a testament to how amazing Liz Jordan is!
DOWN THE HATCH, LIZ!  What a fun, pretty girl.  Enjoy, Thomas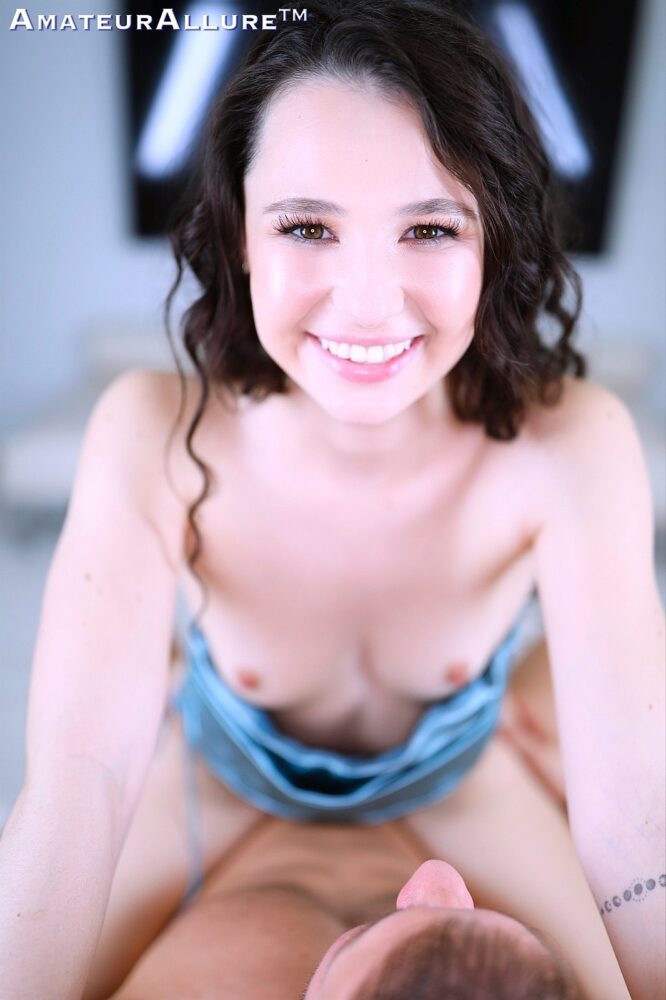 WATCH or DOWNLOAD THIS HOT VIDEO OF PRETTY LIZ JORDAN GIVING HEAD, FUCKING, AND SWALLOWING CUM!