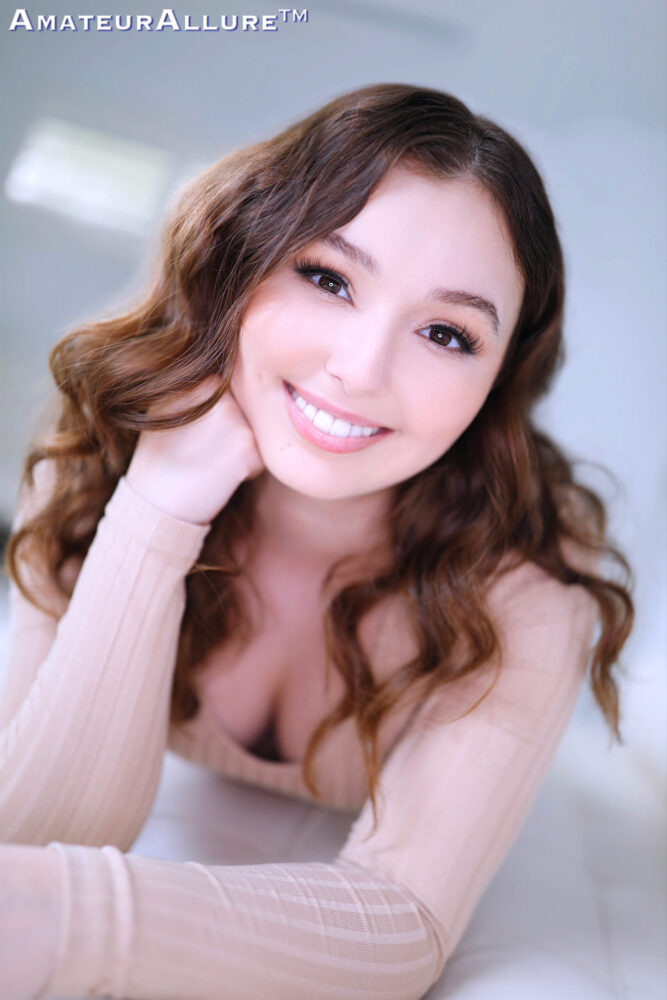 Welcome friends!  As some of you may be aware — within the vast universe of adult content, there is a site that shines above the rest: Amateur Allure. For those who have not heard about AA, it is a site where amateur talent comes to explore the world of porn alongside their trusted host, Ray Dark.  And today, we bring some exciting news for our horny audience.  Amateur Allure is welcoming back a fan favorite — The beautiful, the stunning, miss Leana Lovings has returned to our beloved studio!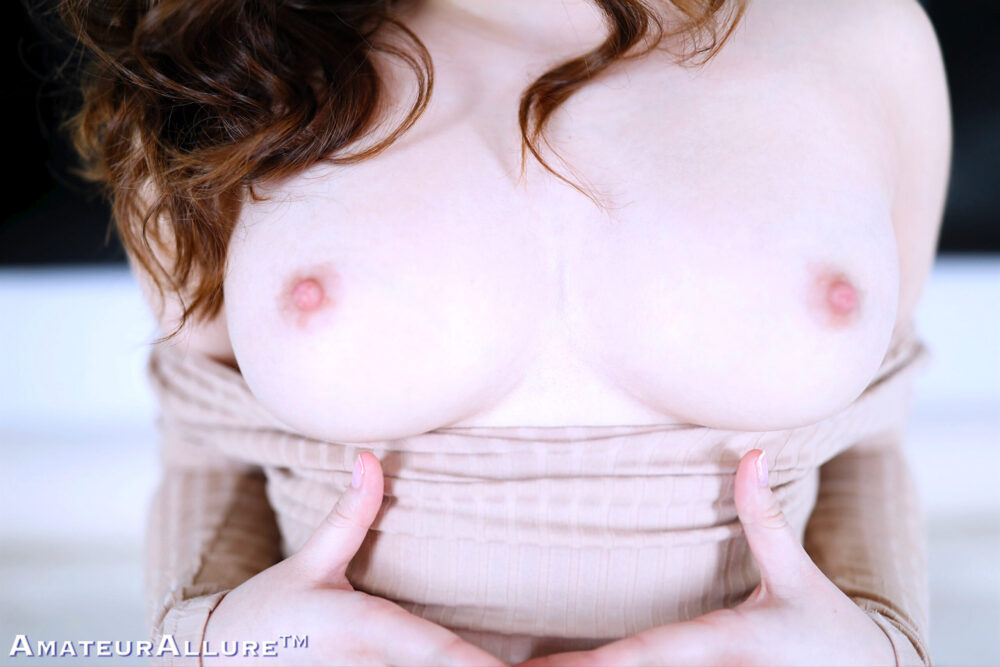 Leana Lovings' first video for Amateur Allure was in the spring of 2022.  Her sex appeal, small frame, and willingness to try anything made her an instant hit with our members.  And now, she is back for more!  Her first video with Ray opened up doors to new sexual experiences that she wanted to explore.  For Ray, Leana was – and still is – a dream to work with.  In that first scene, her enthusiasm and eagerness to please made it an experience he would never forget.  And now, you can expect more great things as Leana takes this ride to the next level!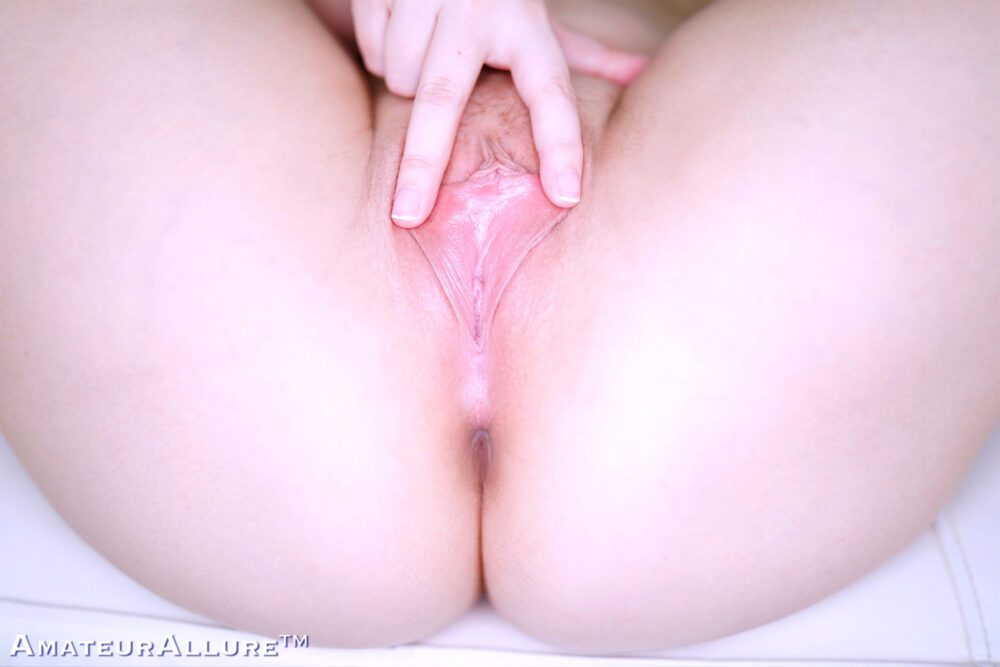 As you ALSO may know — One of the biggest reasons why Amateur Allure keeps viewers coming back is the immense chemistry between the talent. Every experience at AA is personalized, and there is a palpable connection between Ray and whoever he works with.  In this new video, he captures Leana Lovings' incredible energy with Codey Steele.  Codey was recently given the 2023 XRCO Award for 'Unsung Swordsman' — and this hot collaboration with Ray serving as director is a wild ride!
Leana immediately gets busy twisting, pulling and sucking Codey's cock getting him rock hard.
Codey then gives Leana's tight young pussy a hard drilling, before shooting his creamy load of cum all over her tongue and down her throat!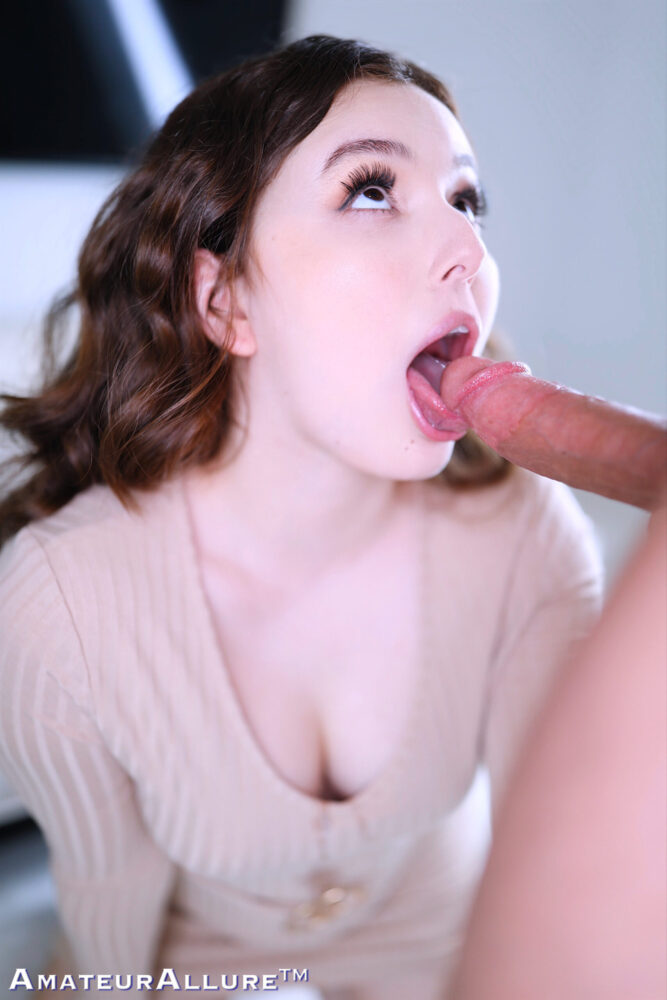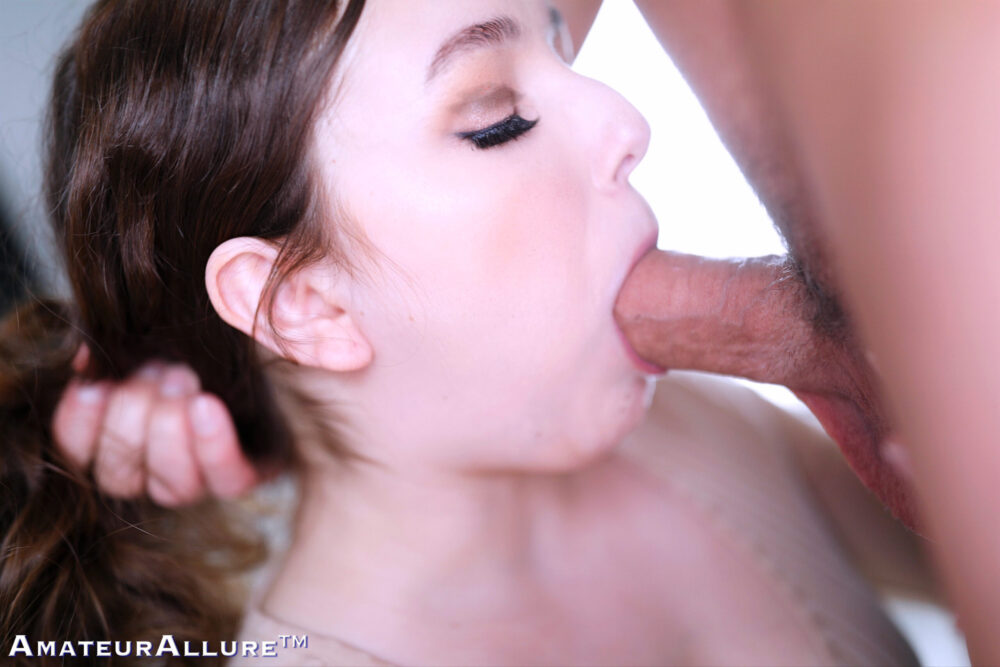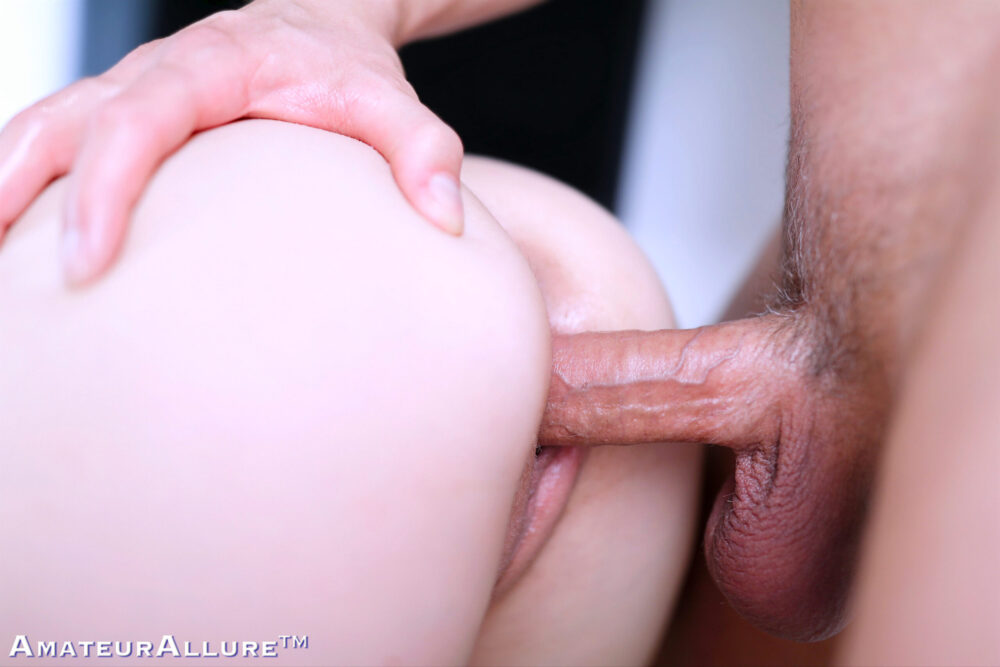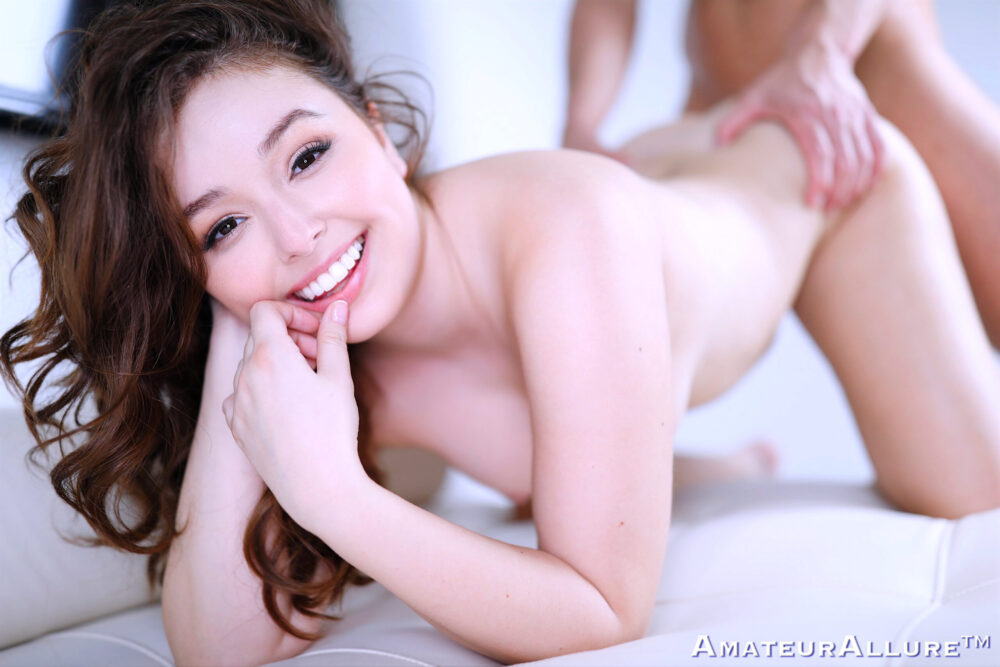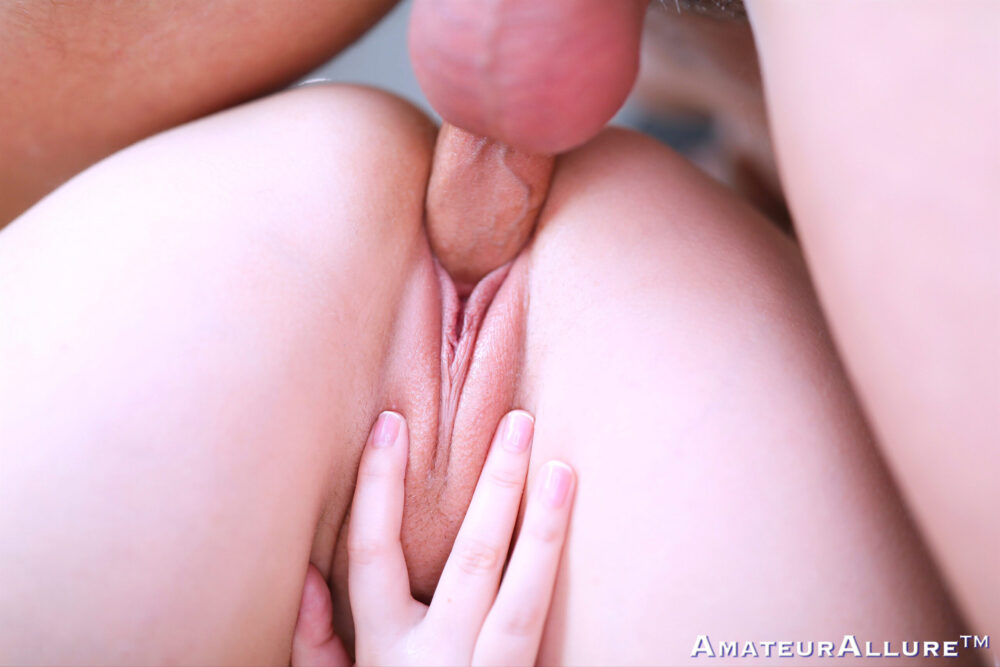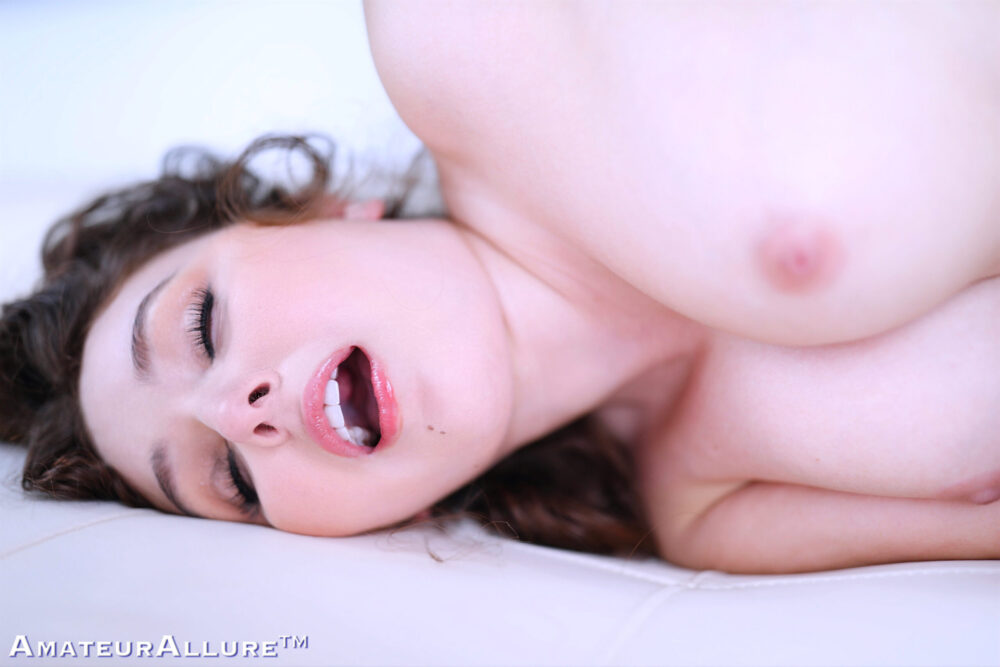 So buckle-up, friends,  And lube-up.  And ENJOY this talented and beautiful performer's hot new scene.  With this, and HUNDREDS of other FULL-LENGTH, EXCLUSIVE VIDEOS — Amateur Allure is truly the place to be!  And Leana Lovings' return indubitably asserts that fact.  Welcome back, Leana!
WATCH or DOWNLOAD THIS HOT VIDEO OF LEANA LOVINGS GIVING HEAD, FUCKING, AND SWALLOWING CUM!