As an Amateur Allure member, you can now download & enjoy these HOT FREE videos from our friends at FuckedHard18!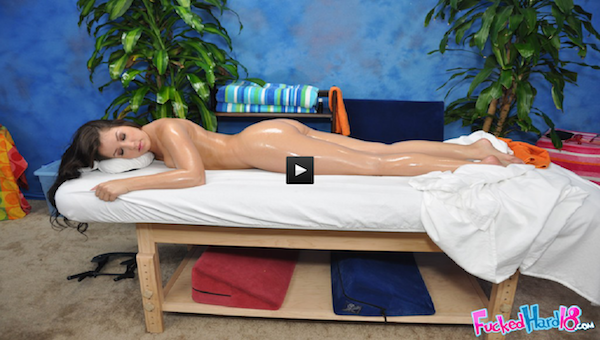 This dark haired beauty has a nice full ass and a perfect pair of tits. She needs to relax with a quality massage and has come to the right place. She get lubed up real good and the rub down begins. It is ON! The fucked Hard 18 massage is a joy to watch and be a part of as Lola finds out. She gets so aroused by the oily rub down she cant help but get a hard cock in her mouth and tight pussy. YUM.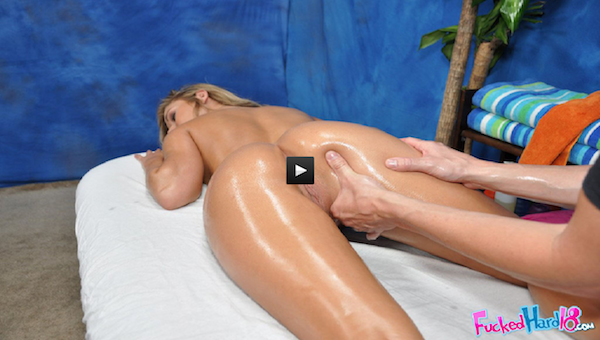 Gorgeous blonde haired blue eyed Kennedy Leigh has come to Jakes Massage table to get some relaxation. She is a nineteen year old knock out with natural tits and a perfect ass and pussy. Once she is good and oiled up her message takes a hot turn, before you know it she is getting the back of ther throat massaged by a hard cock. A hot suck and fuck session follow.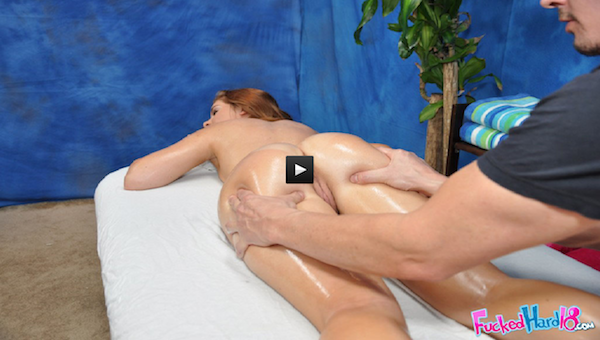 Georgia girl Ava is so sweet and innocent looking, but don't let that fool you. She is going to college and working as a waitress. She has come to Jake for a nice relaxing massage, her first time. It Does not take long for this little southern bell to have the inside of her pussy worked over by Jakes hands and cock. They have a hot oily session of fucking, rubbing and sucking cock and pussy.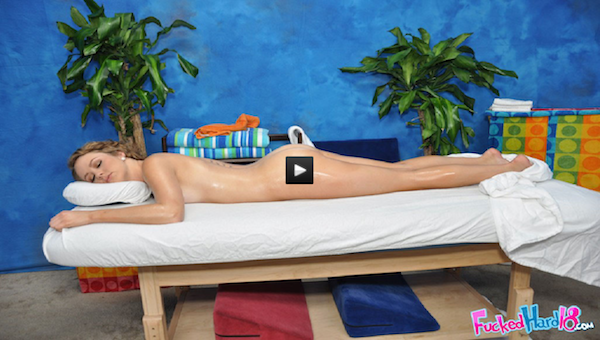 Kimber just finished her workout at the gym, and now is visiting Jake to get the rub down her body needs. Her sweet ass and perfectly round tits get all lubed up and Kimber gets hot for a different kind of workout. Her mouth and pussy muscles get the workouts they deserve too.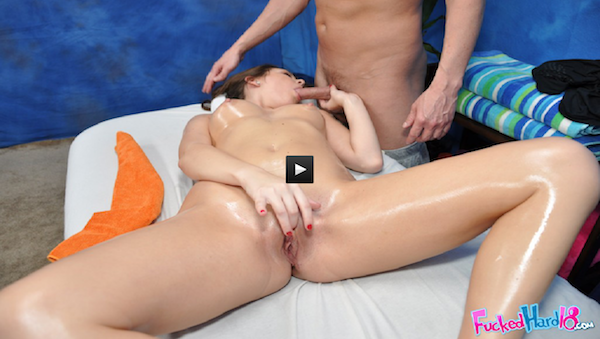 Cali shows up for her massage in a hot outfit, but can't wait to get her clothes off and get her massage on. She is in for a treat as are all the girls who come to fucked hard 18 for a proper rub down. They get relaxed with a nice oil rub and once the tits and pussy are taken care of the real fun begins. Cali is a real cock sucking pro and enjoys he good hard pounding to her pussy. Everyone gets a happy ending in this massage.
WATCH, DOWNLOAD and ENJOY THIS FREE VIDEOS NOW!